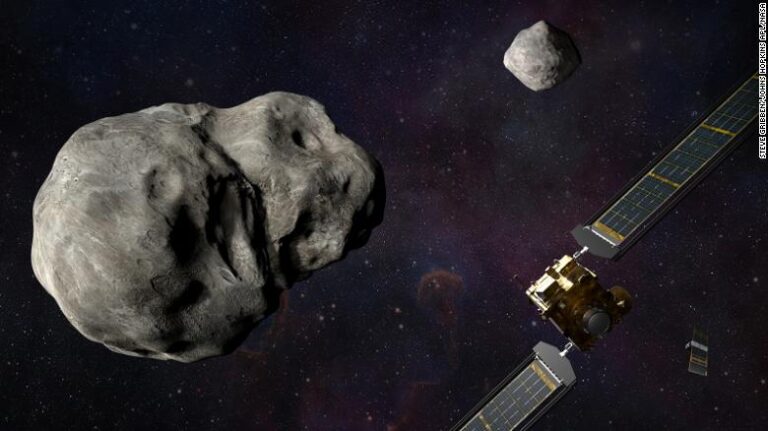 NASA launches mission to crash into a near-Earth asteroid to try to change its motion in space
Updated 4:48 AM ET, Wed November 24, 2021
A NASA spacecraft that will deliberately crash into an asteroid has successfully launched.
The DART mission, or the Double Asteroid Redirection Test, lifted off at 10:21 p.m. PT on November 23 (1:21 a.m. ET November 24) aboard a SpaceX Falcon 9 rocket from Vandenberg Space Force Base in California. Live coverage of the event aired on NASA TV and the
agency's site
. The Falcon 9's booster returned for a vertical landing on Earth.
But the true test for this asteroid deflection technology will come in September 2022, when the spacecraft reaches its destination, to see how it impacts the motion of a near-Earth asteroid in space.
The mission target is
Dimorphos, a small moon orbiting the near-Earth asteroid Didymos
. This will be the agency's first full-scale demonstration of this type of technology on behalf of planetary defense. It also will be the first time humans have altered the dynamics of a solar system body in a measurable way, according to the European Space Agency.
To continue reading this article, please visit the link below…