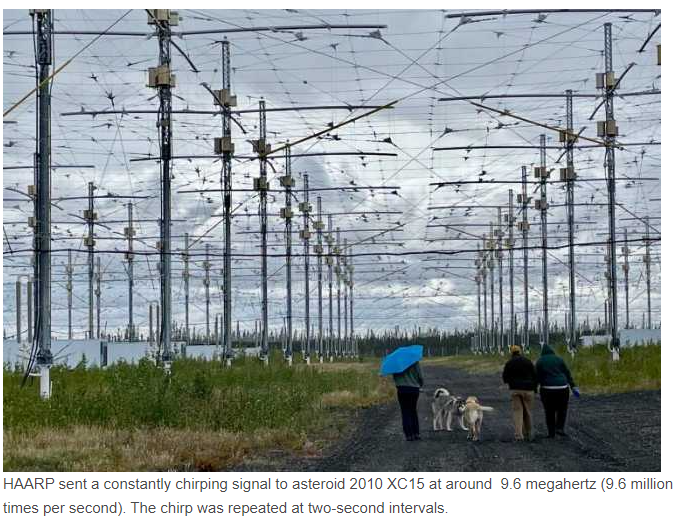 NASA And HAARP Just Concluded An Experiment In Which Signals Were Bounced Off An Asteroid
Scientists have come through with an experiment that involves making a radio signal bounce off an asteroid. It will be a test for probing a larger asteroid that in 2029 will pass closer to Earth than the many geostationary satellites that orbit our planet.
The High-frequency Active Auroral Research Program research site in Gakona transmitted radio signals to asteroid 2010 XC15. The University of New Mexico Long Wavelength Array near Socorro, New Mexico, and the Owens Valley Radio Observatory Long Wavelength Array near Bishop, California, received the signal.
"What's new and what we are trying to do is probe asteroid interiors with long wavelength radars and radio telescopes from the ground," said Mark Haynes, lead investigator on the project and a radar systems engineer at NASA's Jet Propulsion Laboratory in Southern California. "Longer wavelengths can penetrate the interior of an object much better than the radio wavelengths used for communication."
"If you know the distribution of mass, you can make an impactor more effective, because you'll know where to hit the asteroid a little better," Haynes said.
to continue reading this article, please visit:https://wonderfulengineering.com/nasa-and-haarp-just-concluded-an-experiment-in-which-signals-were-bounced-off-an-asteroid/