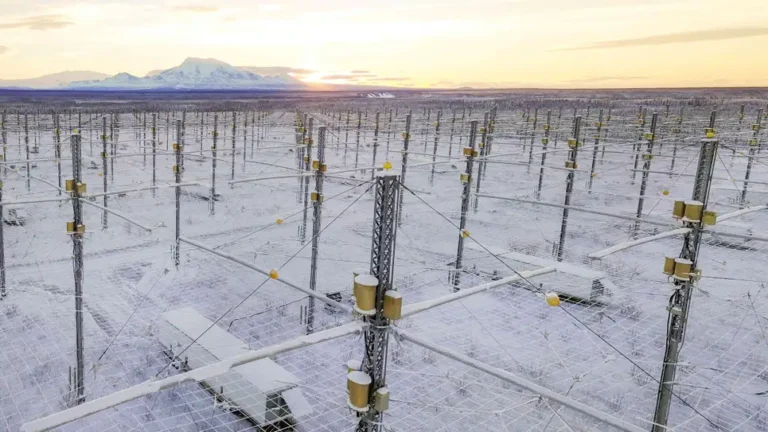 Photo: HAARP The HAARP facility's antenna array includes 180 antennas spread across 33 acres.
An Asteroid Is Passing Earth Today, so Scientists Are Shooting It With Radio Waves
The experiment will pave the way for probing a larger asteroid that will approach Earth in 2029.
A group of researchers is attempting to bounce radio signals off a 500-foot-wide asteroid during its close flyby of Earth on Tuesday.
The High Frequency Active Auroral Research Program (HAARP) is aiming its antennas at asteroid 2010 XC15, a space rock that's categorized as a near-Earth potentially hazardous asteroid. The effort is a test run to to prepare for a larger object, known as Apophis, that will have a close encounter with our planet in 2029.
"What's new and what we are trying to do is probe asteroid interiors with long wavelength radars and radio telescopes from the ground," Mark Haynes, lead investigator on the project and a radar systems engineer at NASA's Jet Propulsion Laboratory in Southern California, said in a statement. "Longer wavelengths can penetrate the interior of an object much better than the radio wavelengths used for communication."
To keep reading this article, please click the link below…
https://gizmodo.com/haarp-asteroid-radio-waves-science-1849932048