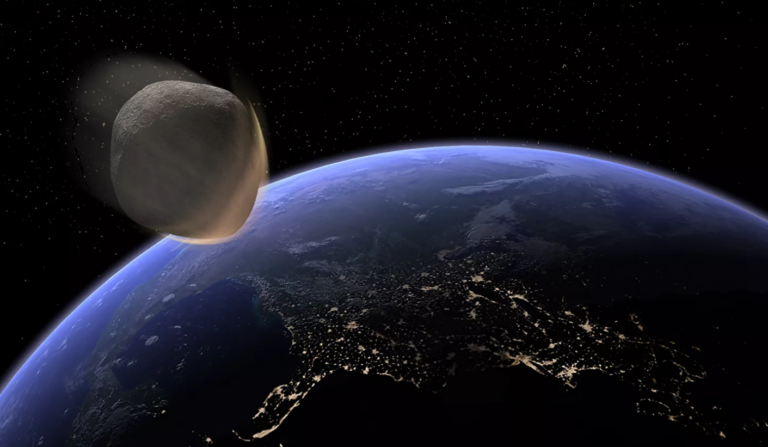 Asteroid 'Apophis' Predicted to Skim Dangerously Close to Earth in 2029
Earlier, NASA said that Apophis – the poster child for "hazardous asteroids" – was no longer deemed a threat for Earth based on a refined estimate of its orbit around the Sun.
Asteroid
 99942 Apophis, estimated to measure 340 metres (1,100 ft) across and identified by the National Aeronautics and Space Administration (NASA) as one of the most hazardous asteroids that could impact Earth, will close in on our planet in the spring of 2029.
The forecast, issued by the All-Russian Institute for Research of Civil Defence of the Emergencies Ministry of Russia, says that the asteroid will skim past Earth at a distance at which geostationary satellites are placed in orbit (approximately 35,700 km).
Model of the expected close approach of 99942 Apophis (previously better known by its provisional designation 2004 MN4) to the Earth and Moon on April 13, 2029.
The event is predicted to take place shortly after Cosmonautics Day – 13 April 2029. With a diameter of around 400 meters, the space rock will be hurtling past with an estimated velocity of 7.42 kilometers per second.
To continue reading this article, please click the link below…