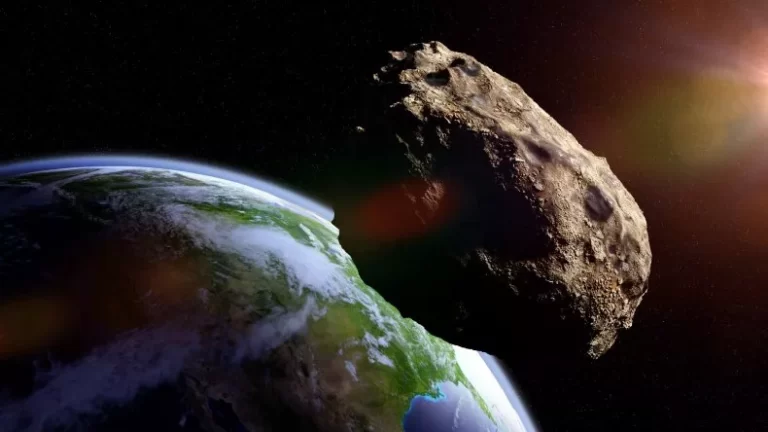 A stock illustration of an asteroid as it passes Earth. Several asteroids will pay a flying visit to our planet over the Fall equinox period, including one three times the size of the Statue of liberty.
DOTTEDHIPPO/GETTY
Asteroid That Could Be 3 Times As Tall Statue of Liberty to Pass Earth on Fall Equinox 2021
BY 
As the Fall Equinox occurs on Wednesday an asteroid estimated to be up to three times the size of the Statue of Liberty will zip past Earth.
According to NASA's Center for Near-Earth Object Studies (CNEOS) the asteroid 2021 NY1, which could be as wide as 984 feet, will pass our planet within a distance of 93,000 miles.
The asteroid, up to three times the size of Lady Liberty, will be traveling at a speed of around six miles per second as it passes our planet. That is around 21,000 miles per hour or about 27 times the speed of sound.
According to Sky Live, which tracks asteroids and space objects and their orbits, this will be 2021 NY1's closest approach to Earth for at least a decade.
Read entire article by clicking the link below…